iPhone: Screen recording set-up
Participants will need to go through this first-time setup to make sure you can see and record their screen. Use this guide If you encounter problems with participants not being able to record their screen.
Prerequisites
iOS 11 or higher

Zoom mobile app for iOS version 4.1.18611.1228 or higher
Note that some of these options can be disabled in your Account settings, under Integrations.
Step 1: Settings
Step 3: Customize Controls
"Now, on this screen tap Customize Controls if you see that, or just scroll down if you see controls on this screen."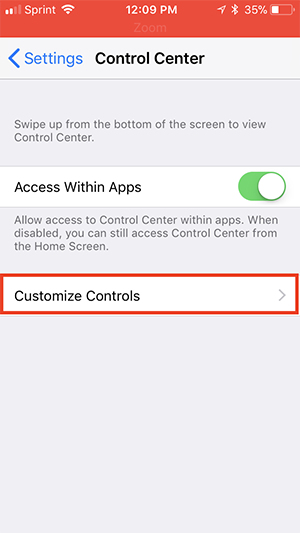 Step 4: Add Screen Recording to Control Center