Before starting to set your KPIs, you'll need to have your product's:
Mission

Vision

User Goals
Without a fundamental grasp of what you want your product to be and how you want veterans to use it, it will be difficult to understand what metrics you will need to understand the success of your product.
We also suggest setting your product KPIs before you start building. It helps align your team around your product's goals and what you'll be looking for to determine if what you're building is successful. At VA.gov, we have a few different sets of KPIs to help you measure health and success.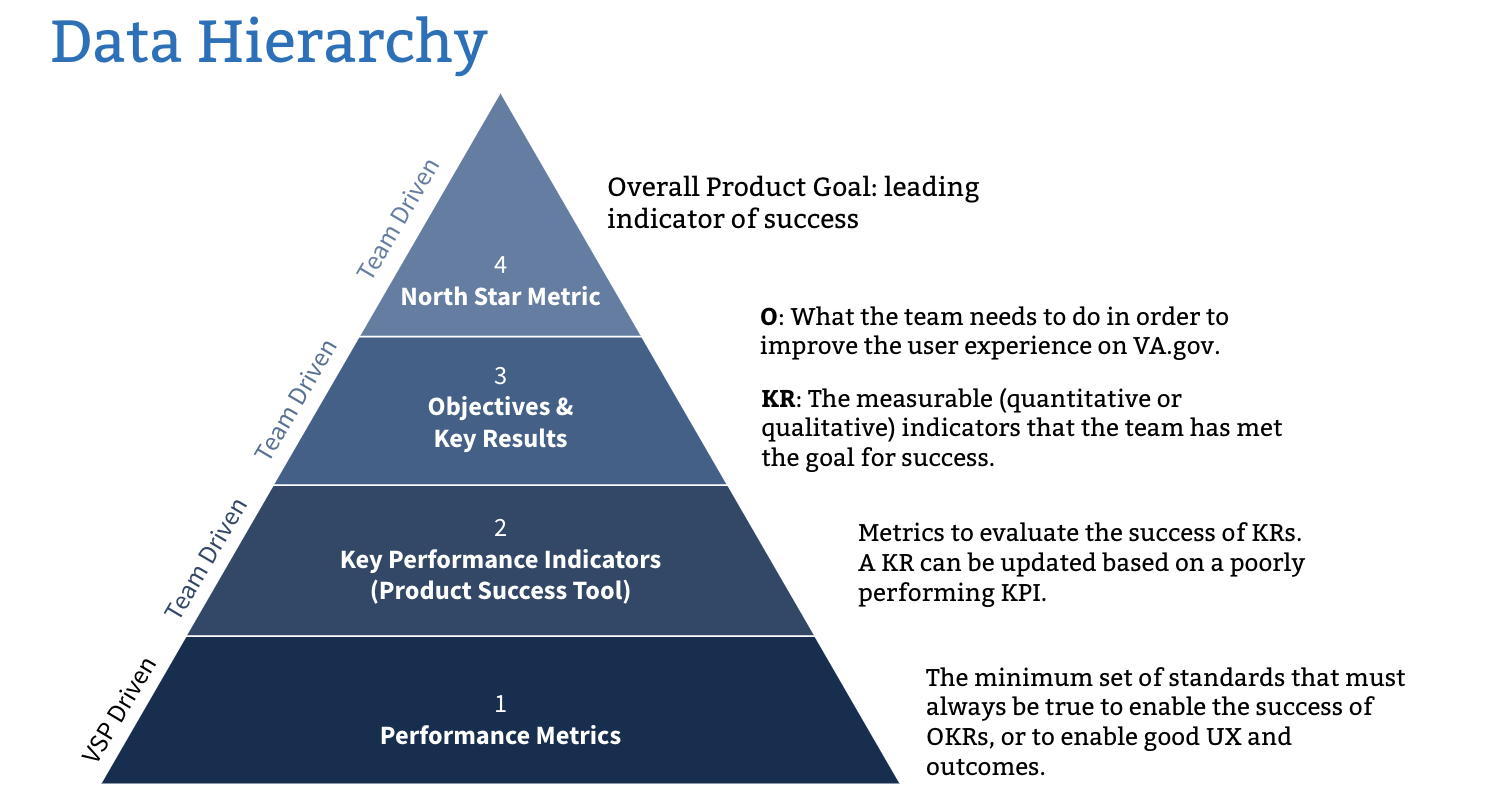 Definitions:
How to set & prioritize your Product KPIs
At VA.gov our minimum standard for KPIs is that they are linked back to business and user metrics. We also suggest that you have a mix of quantitative and qualitative data. Quantitative data helps with accuracy for your analysis, and qualitative data helps give you context.
You can find the KPI Framework and KPI Setting Workshop in Mural. Platform Analytics & Insights uses these frameworks to set up out of the box KPI dashboards to make it easier to set and track your KPIs.
We strongly recommend using analytics from multiple sources to provide a more holistic view of your product's health and success.
Platform resource links:
External resource links:
---
Help and feedback